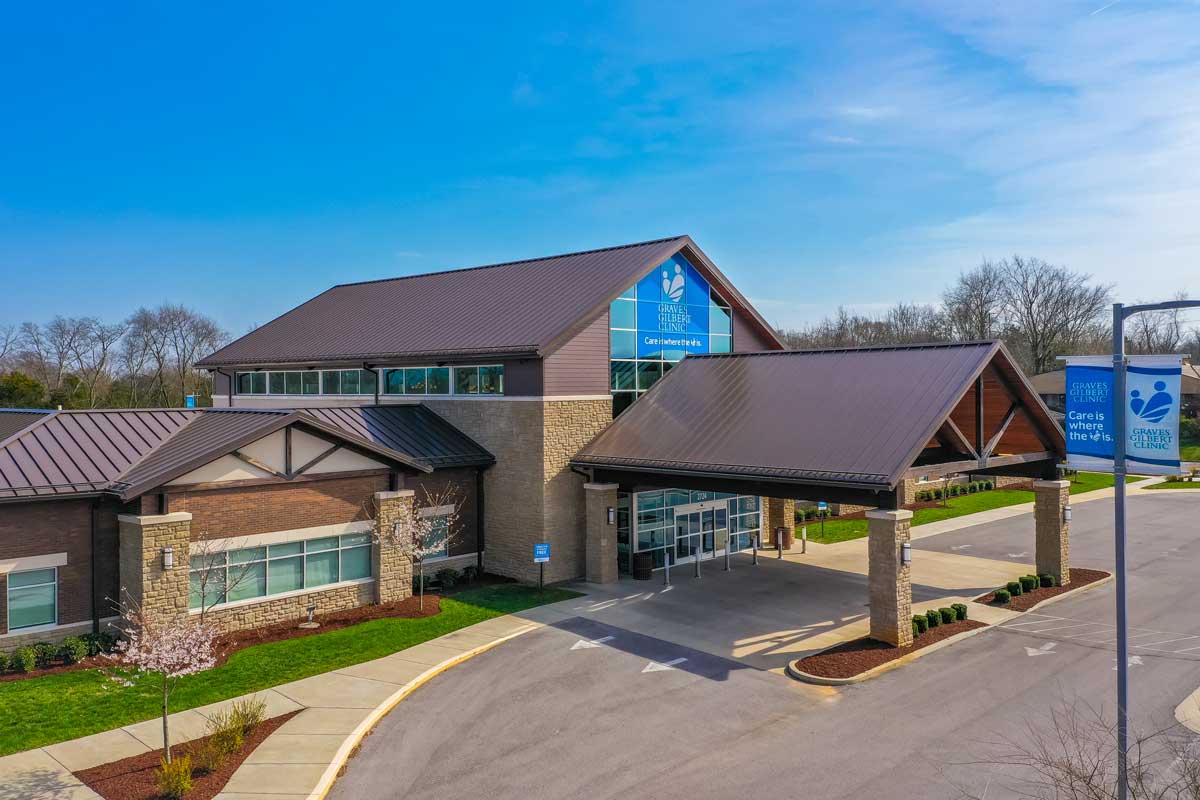 We know illness doesn't always happen between the hours of 8:00 and 5:00.
That's why the Graves Gilbert Clinic Family Care Center offers extended hours and welcomes walk-in patients, providing comprehensive care for the whole family.
This state-of-the-art, patient-centered facility offers the convenience of 3D mammography, low dose CT scanning, large bore MRIs, a centralized registration desk, and even a cozy fireplace and coffee bar.
With a focus on coordinated care efforts and preventative medicine, the new facility houses Bowling Green specialists in allergy, diagnostic imaging and radiology, pediatrics, family medicine , lab, internal medicine, rheumatology, and walk in care all under one conveniently located roof.
Life isn't always convenient. We believe healthcare should be.
Other GGC Walk-In Care Locations:
Family Care Center
2724 Nashville Rd Bowling Green
2724 Nashville Rd Bowling Green, KY 42101
View larger map
2724 Nashville Rd Bowling Green, KY 42101
Location Hours:
Temporary Hours:
GGC Family Care Center facility is moving to Temporary Hours. The Walk-In Clinic will be open 8:00 am – 6:00 pm.