Orthopaedic Care
You can Trust
The physicians and staff at WKONA strive to provide unparalleled, comprehensive orthopaedic care to our patients in a professional and caring environment.
CALL FOR APPOINTMENT arrow_right
Hours
Mon - Fri:
8:00 am - 5:00 pm
(270) 782-7800
Primary Location
WKONA


165 Natchez Trace
Suite 100
Bowling Green, KY
Satellite Locations
Russellville, KY (270) 725-8200
Glasgow, KY (270) 629-2780
Franklin, KY (270) 586-0286
Welcome to Western Kentucky Orthopaedic & Neurosurgical Associates
The physicians and staff at WKONA strive to provide unparalleled, comprehensive orthopaedic care to our patients in a professional and caring environment.
Our goal at WKONA is to provide you with comprehensive orthopaedic services in a professional and caring environment. All of our physicians are certified by the American Board of Orthopaedic and Neurological Surgery and treat in all areas of orthopaedic medicine. From sports medicine to major or minor surgery and more, WKONA is the unquestioned leader in providing state-of-the-art technology and outstanding patient care to the Bowling Green, Kentucky area.
Earning The Gold Seal of Approval shows dedication to improving health care quality and safety. WKONA doctors are committed to delivering the highest quality of care.
Why Choose Western Kentucky Orthopaedic & Neurosurgical Associates
WKONA offers on-site diagnostic testing including digital X-ray and MRI for your convenience.
We also have many other services located within our facility. These include the physicians and practitioners at Interventional Pain Specialists; KORT Physical Therapy, offering a complete rehab package including physical therapy, occupational therapy, athletic training and rehab, functional testing, neurological testing and brace therapy; Hines Pharmacy and LifeLine Home Health.
For our patients who live outside of the Bowling Green area we also have offices in Glasgow, Franklin and Russellville, Kentucky. Call (270) 782-7800 to request an appointment for evaluation.
Magnetic Resonance Imaging (MRI)
Thank you for choosing Western Kentucky Orthopaedic & Neurosurgical Associates. Our goal is to give you the best possible medical care when you need it and to have you feel comfortable and secure with the treatment you receive.
Our new system is a Siemens Magnetom Espree. It features a unique telescopic patient table which enables a full Field-of-View of 205 cm, without increasing total system length. For Whole-Body exams the table simple travels further out at the rear side of the system.
There's nothing intimidating about it. Unrestricted, expansive, and with lots of breathing space, the Espree was designed with the patient in mind.
How should I prepare?
There are no restrictions regarding eating, taking medications, or activities before or after the test. The exam takes about an hour, during which time you will need to lie completely still on a comfortable padded table, since even slight movements reduce image quality.
It is essential that we know about all metallic devices that might be present inside your body such as:
pacemakers
aneurysm clips
artificial valves
cochlear devices
metallic fragments
Please let us know if you may be pregnant. Depending upon your MRI examination you may be able to leave your clothes on or you may be asked to change into a gown.
Sports Medicine
KORT Physical Therapy offers one of the most experienced programs for the care of the injured athlete with outreach efforts that span into youth, high school and collegiate arenas. KORT Physical Therapy can assist the injured athlete back to competition as quickly and safely as possible.  Our qualified team has a long history working with area doctors, coaches and athletic trainers to provide sport specific rehabilitation care with a competitive edge to the athlete.
Physical & Occupational Therapy
GGC WKONA is pleased to partner with Kentucky Orthopedic Rehab Team (KORT) "The Best in Rehab." KORT provides highly qualified licensed physical and occupational therapists who will work on site at our clinic. Our goal is to offer patients the most advanced, researched-based treatment in a caring and convenient environment. At GGC WKONA our patient's come first which is why we have chosen to enter into this partnership with KORT. For more than 30 years, KORT has been putting patients first. With over 57 clinic locations across Kentucky and Southern Indiana, KORT has the most board certified Orthopedic Specialists and Vestibular Rehabilitation specialists of any other provider in the Commonwealth. KORT is also the largest provider of athletic training and sports medicine coverage in the Commonwealth.  KORT's local ownership and independent operations allow our therapists and athletic trainers to focus on the needs of our communities.  KORT has improved more lives by providing compassionate care to more people, in more communities, and in more locations than any other outpatient physical or occupational therapy provider in the state of Kentucky.
"We are thrilled and excited to join the Graves Gilbert Clinic WKONA team and provide patients in Western Kentucky with exceptional quality of care. With the resources and expertise KORT provides, we can give patients the newest, evidence-based treatment. At KORT, we put our patients first making their experience as trouble-free as possible by providing accessible and immediate care in a very cost-effective manner," said Robbie Hinkebein, PT, DPT, OCS, ATC KORT Regional Vice President.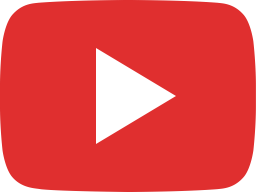 GGC WKONA Receives The Joint Commission's Gold Seal of Approval®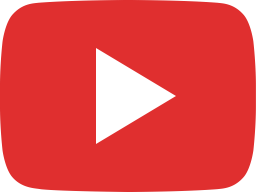 Dr. Patton Discusses Same-Day Joint Replacement Surgery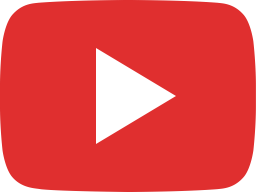 Jack Thomas - GGC WKONA Testimonial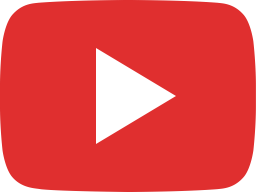 GGC WKONA Dr. James Heltsley Testimonial
Magnetic Resonance Imaging (MRI)

Thank you for choosing Western Kentucky Orthopaedic & Neurosurgical Associates. Our goal is to give you the best possible medical care when you need it and to have you feel comfortable and secure with the treatment you receive.
Our new system is a Siemens Magnetom Espree. It features a unique telescopic patient table which enables a full Field-of-View of 205 cm, without increasing total system length. For Whole-Body exams the table simple travels further out at the rear side of the system.

There's nothing intimidating about it. Unrestricted, expansive, and with lots of breathing space, the Espree was designed with the patient in mind.

How should I prepare?

There are no restrictions regarding eating, taking medications, or activities before or after the test. The exam takes about an hour, during which time you will need to lie completely still on a comfortable padded table, since even slight movements reduce image quality.

It is essential that we know about all metallic devices that might be present inside your body such as:

pacemakers
aneurysm clips
artificial valves
cochlear devices
metallic fragments

Please let us know if you may be pregnant. Depending upon your MRI examination you may be able to leave your clothes on or you may be asked to change into a gown.

Sports Medicine

KORT Physical Therapy offers one of the most experienced programs for the care of the injured athlete with outreach efforts that span into youth, high school and collegiate arenas. KORT Physical Therapy can assist the injured athlete back to competition as quickly and safely as possible.  Our qualified team has a long history working with area doctors, coaches and athletic trainers to provide sport specific rehabilitation care with a competitive edge to the athlete.

Physical & Occupational Therapy

GGC WKONA is pleased to partner with Kentucky Orthopedic Rehab Team (KORT) "The Best in Rehab." KORT provides highly qualified licensed physical and occupational therapists who will work on site at our clinic. Our goal is to offer patients the most advanced, researched-based treatment in a caring and convenient environment. At GGC WKONA our patient's come first which is why we have chosen to enter into this partnership with KORT. For more than 30 years, KORT has been putting patients first. With over 57 clinic locations across Kentucky and Southern Indiana, KORT has the most board certified Orthopedic Specialists and Vestibular Rehabilitation specialists of any other provider in the Commonwealth. KORT is also the largest provider of athletic training and sports medicine coverage in the Commonwealth.  KORT's local ownership and independent operations allow our therapists and athletic trainers to focus on the needs of our communities.  KORT has improved more lives by providing compassionate care to more people, in more communities, and in more locations than any other outpatient physical or occupational therapy provider in the state of Kentucky.

"We are thrilled and excited to join the Graves Gilbert Clinic WKONA team and provide patients in Western Kentucky with exceptional quality of care. With the resources and expertise KORT provides, we can give patients the newest, evidence-based treatment. At KORT, we put our patients first making their experience as trouble-free as possible by providing accessible and immediate care in a very cost-effective manner," said Robbie Hinkebein, PT, DPT, OCS, ATC KORT Regional Vice President.

GGC WKONA Receives The Joint Commission's Gold Seal of Approval®

Dr. Patton Discusses Same-Day Joint Replacement Surgery

Jack Thomas - GGC WKONA Testimonial

GGC WKONA Dr. James Heltsley Testimonial