Christopher M. Patton, M.D.
Undergraduate:
Bachelor of Arts Molecular Biology, Chemistry, Vanderbilt University, Nashville, TN
MD Degree:
Vanderbilt University School of Medicine, Nashville, TN
Internship:
General Surgery, Washington University in St. Louis
Residency:
Orthopaedic Surgery, Washington University in St. Louis
Board Certified:
American Board of Orthopaedic Surgery
Bio:
Dr. Patton received his undergraduate and medical degrees at Vanderbilt University in Nashville, Tennessee. He completed his internship in general surgery and his orthopedic residency training at Washington University in St. Louis, Missouri. He has been practicing orthopedic surgery with Western Kentucky Orthopedic Associates in Bowling Green, Kentucky since 2000.
Dr. Patton is board certified with the American Board of Orthopedic Surgery and a Fellow with The American Academy of Orthopedic Surgery.
He has a number of interests with Orthopedics, most notably joint replacement. He is a member of the International Congress for Joint Reconstruction, a member of the Anterior Hip Society, and a member of the prestigious American Academy of Hip and Knee Surgeons. Dr. Patton frequently performs total knee, hip, and shoulder replacements, utilizing advanced pain-management and rehab protocols, that in many cases allows a single overnight hospital stay and discharge home rather than to a rehab facility. Anterior-approach hip replacement has been a huge improvement in pain and quick recovery for many of these patients.
Other areas of interests include:
– Knee injuries with ACL and meniscal tears
– Shoulder rotator cuff tears
– Various common foot disorders such as bunions, hammertoes, arthritis, tendinitis, etc.
– Various common hand disorders such as carpal tunnel, trigger fingers, arthritis, etc.
– All non-spine related fractures
He sees patients with back and neck pain daily, and can facilitate referral to a partner who performs spine surgery should they need such treatment.
Dr. Patton currently sees patients every day in the Main WKONA Office, as well as in Glasgow on Wednesday afternoons and Franklin on Thursday afternoons. Dr. Patton has staff privileges at Greenview Regional Hospital, The Medical Center at Bowling Green, and The Medical Center at Franklin.
Past and current memberships include the Kentucky Medical Association, the American Medical Association, and the Southern Orthopedic Association. Dr. Patton is a member of the Bowling Green, and Warren County Chamber of Commerce.
Click here to watch Dr. Patton on Sunrise Spotlight discussing Outpatient joint replacement surgery!
Subscribe to GGC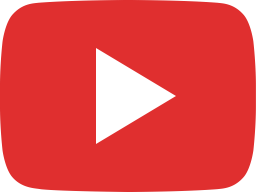 GGC WKONA Receives The Joint Commission's Gold Seal of Approval®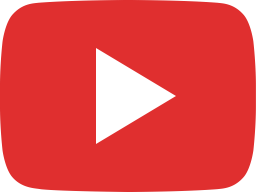 Dr. Patton Discusses Same-Day Joint Replacement Surgery
www.wkona.net